Sketch - Draw & Paint
A Great and Easy to Use Drawing App
Drawing is a greatly passionate hobby for a lot of people. It inspires people and lets them put their talent on show for everyone. As most of our time is now spent on mobile phones and with platforms for sharing your drawings also available on the internet, drawing apps have become extremely commonplace. While many apps offer only funny shapes and figures, there are also a number of serious apps which offer a great deal of variety in their drawing options. Sketch is one such app which promotes itself as a vector drawing program with extremely fast responsiveness.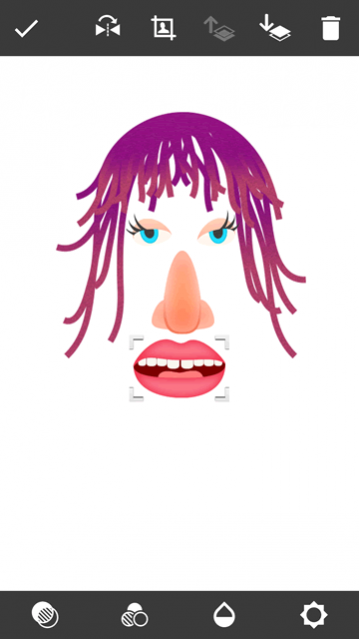 The first thing noticeable about Sketch is that it has a solid design and a very clean interface. There are two main tabs of the drawing app with one about drawing your own sketches and the other about exploring what other artists are doing and sharing with the Sketch community. Drawing your own pictures or editing over already taken pictures is one aspect while getting inspired by the work of others is the other aspect.
The clean interface of Sketch ensures that you get the peace of mind you need before you get started with your own sketches. There are three ways to draw a sketch. The first way is to start from a clean slate and draw on your own using the tools made available by the drawing app. The second way is to start from a picture in your gallery and then to add a few touches over the original picture to enhance its quality or to add a personal touch. The third way is to take a picture right away and then start working on it afterwards.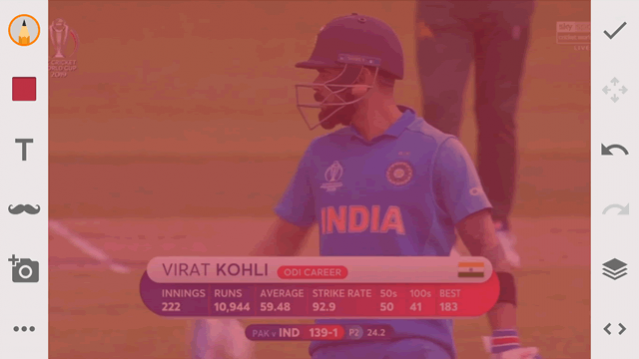 In any case, the tools offered by the drawing app for each of the three options remain the same. For new sketches, you get the option of deciding the aspect ratio of your sketch. Once you have done that, you can get started with the actual portrait. The pencil button at the top is for drawing with your finger on the screen. You can decide between various tips including a marker tip, a pencil tip, a pen tip etc. There are a total of 15 types of drawing options available with the opacity and size adjustable as well. You can also change the background colors from the vast variety of colors available. You can create newer colors as well if you want which provides you an even bigger canvas. If you want to have advanced options, you can then tap on the options button at the top left of the screen. Size, spacing, flow, tapering, quantization are all adjustable with the advanced options. You can also adjust hue, speed, brightness, randomness, scatter, angle, size and flow among other things. This is extremely fantastic for people who often want to control every detail of their drawings.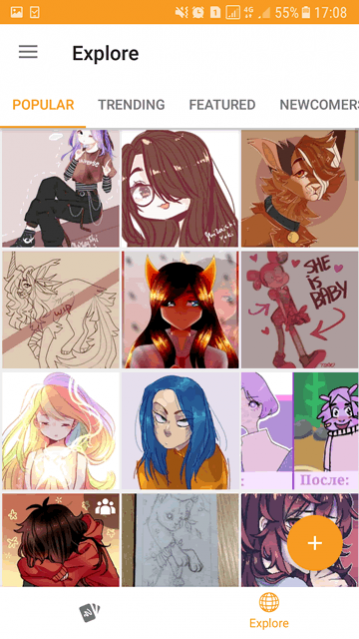 The app also offers other features in including background textures, text options, funny props etc. You can also use a ruler and ellipse as well if needed while you can also set the symmetry correctly. The app offers a good clear canvas option if you want to get started again while there is also a fantastic recording feature which would record every bit of your movement during the drawing which can then be shared with others through YouTube or other social media platforms with ease.
Features:
Three different ways to draw and sketch via the app
Fantastic and detailed drawing options available
Brilliant recording feature which records all your movements on the drawing board
Vibrant community where you can share your work and also take a look at what others are doing to get inspired
Conclusion:
Sketch is a fantastic app which amazes with its attention to detail. People who are passionate about art and drawings should not look further than this drawing app to use their mobiles for preparing truly masterful pieces of art.
---
Add a review
Tell us your experience with
Sketch - Draw & Paint
RELATED PROGRAMS
Our Recommendations
---
---
---
---